2023 Montessori Research Retreat
---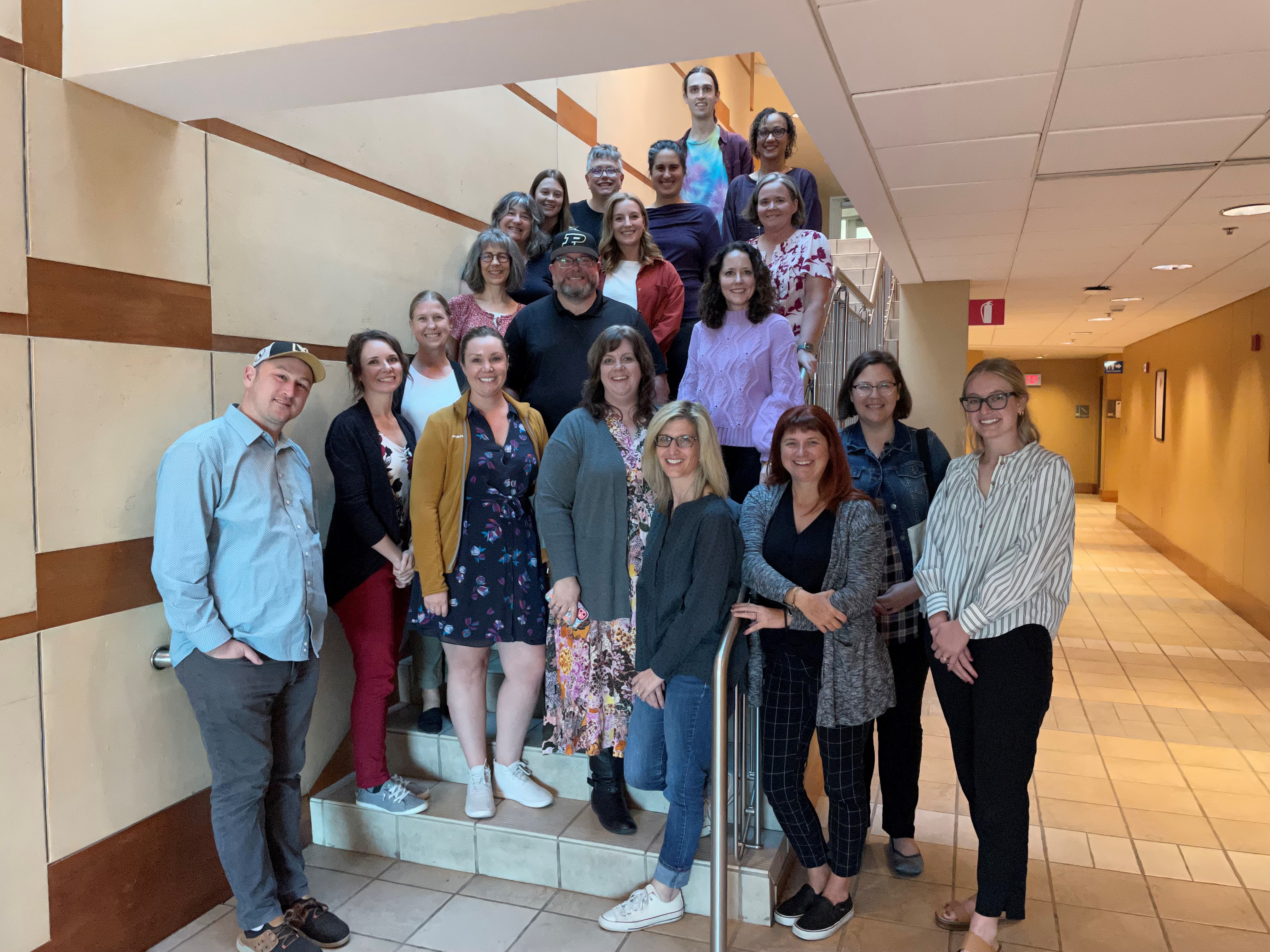 The Montessori Research Working Group is proud to present its annual research retreat, taking place at the University of Kansas Thursday, October 12th to Sunday, October 15th.
The Montessori Research Retreat brings together nearly 30 national and international researchers, scholars, and academics studying Montessori principles.
In addition to our visiting scholars presenting their research, the Montessori Research Retreat, in the spirit of fostering the next generation and engaging researchers in other disciplines, will feature a symposium with a session open to the the KU community and sessions devoted to current doctoral students.
Below, find the agenda for the four-day retreat. Unless specified otherwise, events take place in Joseph R. Pearson Hall (JRP)
 
3:30 p.m.: Tour of New York Montessori School (first Kansas public Montessori school) (tentative)
6:00 p.m.: Dinner at TownePlace Suites Patio Room
8:00 a.m. – 10:00 a.m.: Current Developments in Montessori Research (open to KU community)

8:00 – 9:50 Montessori Research Symposium: KU Community Invited Session (streamed, recorded in auditorium)

Coffee and snacks (8:00 a.m. – 8:30 a.m. in adjoining room)
Angela Murray – Welcome including Census and Bloomsbury Handbook (10 minutes)
Angeline Lillard – Overview of Meta Analysis (20 minutes)
Solange Denervaud – Montessori and Modern Neuroscience (20 minutes)
Brief introductions of presenting doc students and their research topics to highlight the next generation of impressive work being done (10 minutes)
Q&A (15 minutes)
Closing: Angela with invitation to get involved in Montessori research (5 minutes)

10:00 a.m. – Noon: Welcome and Introductions for Retreat Participants
Noon – 1:30: Networking Lunch for Retreat Participants
1:30 p.m. – 4:30 p.m.: Doctoral Student Session
6:00 p.m. – 9:00 p.m.: Dinner Buffet at The Eldridge Hotel Big 12 Room
9:00 a.m. – 10:30 a.m.: Progress & Prioritization of Current Initiatives and Identifying New Projects
10:30 a.m. – 11:30 a.m.: Breakout Group #1
11:30 a.m. – 1:00 p.m.: Networking Lunch for Retreat Participants
1:00 p.m. – 2:00 p.m.: Breakout Group #2
2:00 p.m. – 3:00 p.m.: Reporting Out and Summarizing Breakout Groups
3:00 p.m. – 4:30 p.m.: Flex Time
6:00 p.m. – 9:00 p.m.: Catered Dinner at Watkins History Museum
9:00 a.m. – 10:30 a.m.: Next Steps and Plans for Following Up on Initiatives
10:30 a.m. – 11:00 a.m.: Closing
11:00 a.m.: Boxed Lunches Arrive and Departures Begin